Professionally rebuilt Allison transmissions, all models for sale and built with genuine OEM replacement parts.
All units come with a one year warranty, unlimited mileage and a name trusted throughout the industry and all over the world for the highest quality rebuilt heavy duty Allison transmissions available. We will pick up and fully rebuild your transmission or deliver a rebuilt exchange unit to your door worldwide.
Why pay full price for rebuilt Allison units? We sell the finest rebuilt transmissions on the market today.
We offer wholesale pricing on Allison re-manufactured units, rebuilding services and repairs for all models.
Thousands of truck transmissions in stock, good used takeouts and rebuilt exchange units.
The Discount Priced Allison Truck Transmission Exchange.
We export from the USA all over the World and have thousands of satisfied customers across the globe. Fast low cost shipping and delivery, professional service after the sale and wholesale discount prices.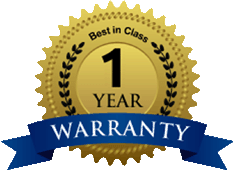 All rebuilt models are in stock ready to ship or install today. When it comes to the Allison transmission that you depend on to make your living or one in your fleet of trucks that is in need of replacing, we can supply a replacement unit to your location in a day or two. Wholesale Drivetrain Co. is the World's leader in the rebuilt truck transmission industry and supplies units and parts from all manufacturers. We also provide same day shipping from locations all across the US for even faster service to your door.
Our highly trained staff of professional, dedicated re-builders have the experience and desire to build the finest product and we use only OEM parts to insure every rebuilt Allison transmission we sell is as strong and reliable as one direct from the factory. Our specialty is rebuilding heavy-duty, mid-range and auxiliary truck transmission and restoring older outdated units.
Please call: 855 844-SALE | 855 844-7253 for more information and pricing and delivery options on your model.
Quality Allison truck transmissions delivered worldwide at a fair price.